1. Energy Certification

In 2017, Santarém Hotel undertook a profound technical remodeling with the objectives of:
- Minimizing the environmental impact,
- Obtain Energy Certification, and
- Reduce costs.
---
All this involved the establishment of new connections, implementation and renewal of equipment, such as replacement of pipes, installation of 25 solar panels, remodeling of the whole Heating Plant, among other improvements.
---
---
2. Biosphere certification from the ITR (Institute of Responsible Tourism)
After approximately two years of work, the Santarém Hotel obtained, on Friday 13 April 2018, the important Certification of the "Biosphere" standard of the Responsible Tourism Institute .
---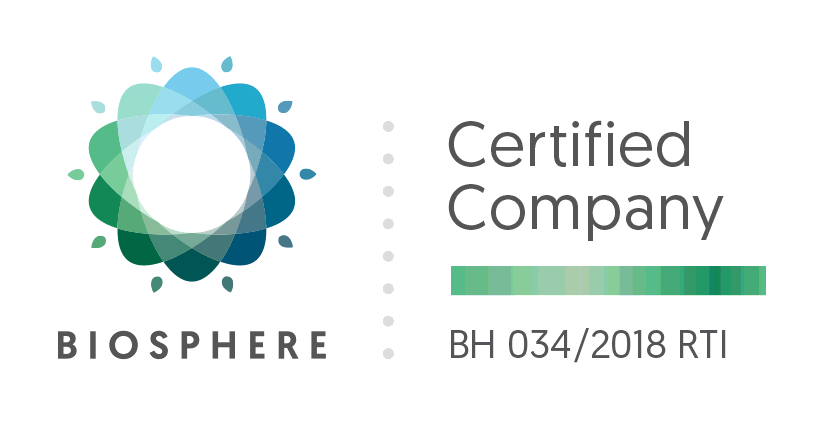 ---
This Certificate is an initiative of the Tourism Authority of Alentejo and Ribatejo that, in order to certify the "Destination" by an internationally recognized entity, the Institute of Responsible Tourism.
---
The Ceremony for the delivery of the Certificates was attended by Exma. Mrs. Secretary of State for Tourism , Dr. Ana Mendes Godinho, who was kind enough to deliver the Certificate to Santarém Hotel.
---
3. Company of the Year Award - PME 2016 Award
---

---
In a joint organization of NERSANT (Business Association of the Region of Santarém) and Semanário and Diário Online O MIRANTE , was the Santarém Hotel awarded the Company of the Year Award - SME Award for the year 2016.
---
4. Tourism Awards of Alentejo and Ribatejo - ERT: "Best Tourist Resort"
This initiative of the Tourism Entity of Alentejo and Ribatejo is aimed at all public or private agents who develop projects of tourist interest in the regions, and aims to distinguish and disseminate the excellence and innovation of the offer.
In this way, Santarém Hotel was distinguished by the Jury of the Contest with:
The Award for "Best Ribatejo Tourist Resort" in 2017.
---